About Mike Nicol
The latest Vicki Kahn and Fish Pescado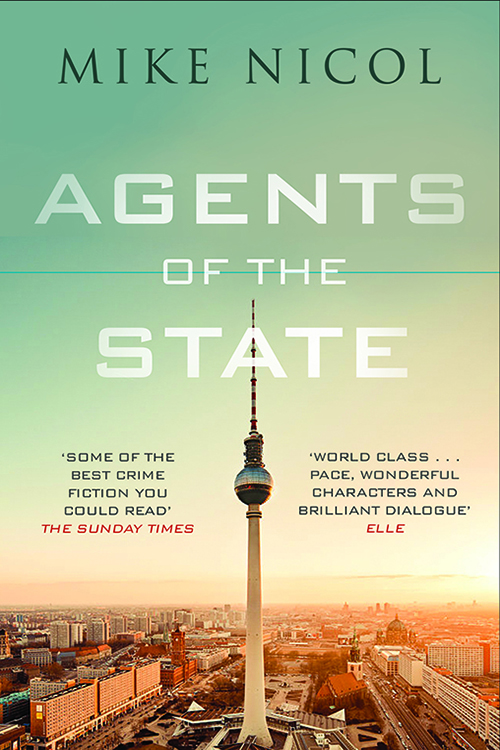 "…proves that Africa too can produce top-class thrillers" – The Times
"…more than a scurrilously entertaining roman-a-clef… both topical and compelling" – Barry Forshaw, The Guardian
"…outstanding…an immediate impact in a crowded genre" – Maxim Jakubowski, lovereadinguk
"…an intelligent, nuanced thriller that is bound to win Nicol a lot of new readers and maybe some awards." Crime Fiction Lover
"…does not disappoint as a vibrant and visceral example of modern espionage fiction which roams effortlessly from Africa to Europe and back again." – Mike Ripley, Shots Magazine
"This has to be one of the best books published by a local author this year, and having said that, it has international appeal because it is so skilfully written that you don't have to be South African to get it." – Jennifer Crocker, The Cape Times
With every book, Nicol increases in stature – and he didn't start off from a low base.
"Staatsrotte is in alle opsigte 'n hoogtepunt in Nicol se oeuvre" – Jonathan Amid, Rapport
"…outstanding, entertaining and sometimes startlingly apposite…" – Jenny Crwys-Williams
"A clever, complex thriller… breathtaking…" – Joanne Macgregor, Sunday Times
"Great spy thriller…" – Tamara LP-Williams, Classic FM
"Met Staatsrotte doen Mike Nicol sy reputasie gestand as gesoute skrywer" – Cas van Rensburg, Die Burger
"Agents of the State … is a gritty detective-cum-spy novel that cuts scarily close to the bone of South African political corruption. It masterfully combines humour, suspense and catchy prose to confirm Nicol as world-class" – Karin Brynard, author of Our Fathers, Sunday Times
"Prescient…" – Sue Grant-Marshall, Radio Today
"The story comes straight out of today's headlines, and ends in an explosive climax. It will grip you from page 1." – Brian Joss, Cape Community Newspapers
"Die karakters is kleurvol en fassinerend, die intriges boeiend en die gebeure hou jou op die punt van jou stoel. Jy gaan ver soek vir meer aksie wat so boeiend geskryf is. Uitmuntend uit die Engels vertaal in Afrikaans deur Theunis Engelbrecht." – Phyllis Green, Sarie
______________________________________________________________________________________________________________________________________________________ Reprinted in Germany

______________________________________________________________________________________________________________________________________________________
Last year from Holland, France, and Germany

___________________________________________________________________________________________________________
The Vicki Kahn and Fish Pescado series


____________________________________________________________________________________________________________
The Revenge Trilogy
Featuring Mace Bishop and Pylon Buso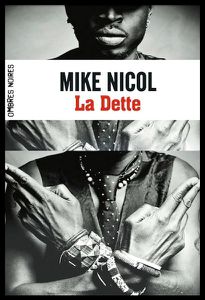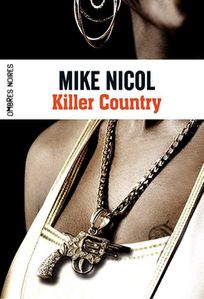 ____________________________________________________________________________________________________________
Featuring Krista Bishop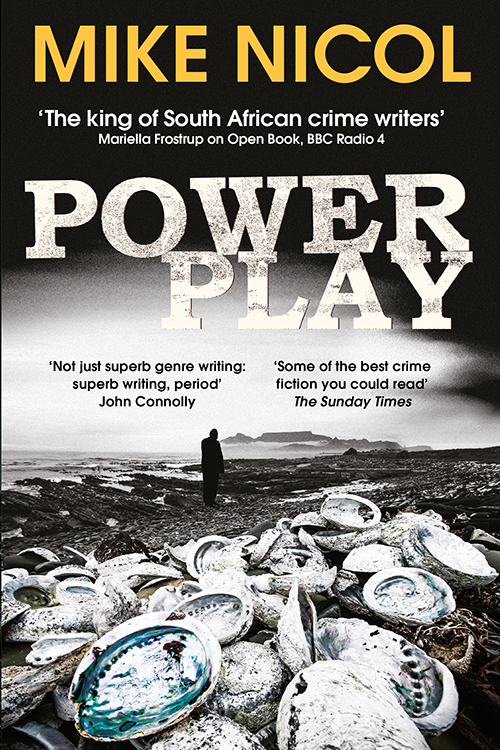 _____________________________________________________________________________________________________________
The music of Killer Country
La playlist complète issue du roman de Mike Nicol, Killer Country, à paraître aux Editions Ombres Noires
Two hours of music by among others Lilium, Tindersticks, 16 Horsepower, M Ward, Willard Grand Conspiracy, Cowboy Junkies, Johnny Cash
____________________________________________________________________________________________________________
The Black Heart trailer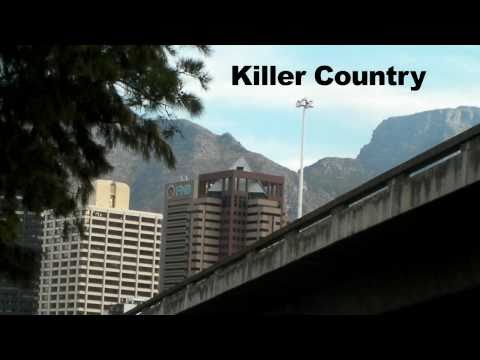 ___________________________________________________________________________________________________________
Out to Score
with Joanne Hichens
EAN: 9781415200025
Purchase now
Out to Score was published in the US as Cape Greed under the pseudonym Sam Cole.

Mike Nicol is a journalist and writer, and teacher of online writing courses on creative writing and non-fiction narrative. He lives in Cape Town. He has had writer-in-residence positions at UCT and the University of Essen, Germany, and in Berlin under the German Academic Exchange Service's Artists-in-Berlin grant.
His crime novels are published by Umuzi in South Africa, Old Street in the UK, btb Verlag in Germany, Seuil Policiers and Ombres Noires in France, and De Geus in Holland. They have all featured in the KrimiZeit top 10 list in Germany, and Payback was shortlisted for the VN Thriller of the Year award in Holland (2015) and the Prix SNCF Du Polar 2016 in France.
Out to Score appeared in the US in November 2009 retitled Cape Greed and under the pseudonym, Sam Cole.
Agent: Tina Betts, Andrew Mann Ltd Contact: tina@andrewmann.co.uk
For crime fiction news and interviews go to Crime Beat which is devoted to SA krimis, and more.
An ebook version of A Good-Looking Corpse is available on Amazon.
_________________________________________________________________________________________________________________________________________________
BACKLIST
Crime fiction
Power Play, 2015
Of Cops & Robbers, 2013
Black Heart, 2011
Killer Country, 2010
Payback, 2008
Out to Score (co-written with Joanne Hichens), 2006
General fiction


*
*
*
*
*
*
*
The Powers That Be, Bloomsbury, London, 1989
This Day and Age, Bloomsbury, London, 1992
Horseman, Bloomsbury, London, 1994
The Ibis Tapestry, Knopf, New York, 1998
Poetry
Among the Souvenirs, Ravan Press, Johannesburg, 1978
This Sad Place, Snailpress, Cape Town, 1993
Non-fiction

A Good-Looking Corpse, The World of Drum – jazz and gangsters, hope and defiance in the townships of South Africa, Secker & Warburg, London, 1991.
Commissioned by Secker & Warburg, this is a historical tribute to a group of black journalists who worked on Drum magazine in Johannesburg during the 1950s. The book consists of an overarching historical account within which are featured original pieces from the magazine as well as interviews with the journalists and some of the personalities who made that decade a particularly vibrant time in the black townships.

The Waiting Country, A South African Witness, Gollancz, London, 1995.
A commissioned memoir of the 1994 first democratic election that also sought to address the issue of violence and the need to confront South Africa's historical legacy.

The Invisible Line – the life and photography of Ken Oosterbroek, Kwela Books and Random House, Cape Town, 1998.
A commissioned short biography of the newspaper photographer who was killed in Tokhoza township shortly before the 1994 election.

Sea Mountain, Fire City – Living in Cape Town, Kwela Books, Cape Town, 2001.
A memoir of a year in Berlin and subsequent return to Cape Town.

Nelson Mandela: the Authorised Portrait, Wild Dog Press, Johannesburg, 2006 (originated by PQ Publishers, Auckland, 2006).
A commissioned forty thousand word biography of Nelson Mandela as part of this book including interviews, photographs and reproductions of historic documents.

Monkey Business: The Murder of Anni Dewani – the facts, the fiction, the spin, Umuzi, Cape Town, 2011. A chronological account of events after the murder of tourist Anni Dewani while on honeymoon in Cape Town as told by the media.

Mandela – Celebrating the Legacy, Pearsons, Cape Town, 2013. Four biographical essays on major themes in Mandela's life: leadership, law and justice, education, and democracy and human rights.